HCI Primary Services
Financing
| | |
| --- | --- |
| | HCI's assistance with securing export and working capital financing can be very valuable. We offer over 45 options for creative financing, both foreign and domestic. |
| | HCI can also lead you to valuable government export incentive programs |
| | Our overseas network gives HCI the ability to secure sources of foreign financing with little collateral and often with more favorable terms than are commonly available domestically in the U.S. |
Collections and Disputes
| | |
| --- | --- |
| | One of the biggest headaches in export can be collections—but it's a problem you can avoid by partnering with HCI. |
| | Our expertise starts with contracts and documentation, which are written for foreign markets, and designed to withstand the tests of foreign courts. Our documentation and logistics systems provide clear, unambiguous records of every transaction, designed to pre-empt the hassles of foreign disputes. |
| | In the event that foreign disputes do occur, HCI has the know-how and the networks to help solve them quickly and amicably. |
| | We offer a full range of collection strategies ranging from winning judgments in foreign courts, overcoming anti-U.S. bias, working through embassy and foreign ministry contacts, and the U.S. court system. |
Global Sourcing

HCI offers over 33 years of in-global sourcing in Latin America, the Pacific Rim, Western Europe and the Middle East, dealing with over 750 producers, manufacturers and service providers globally, as well as more than 350 foreign agents and distributors.
Through our network of thousands of global contacts we are sure to find a winning solution for your global sourcing needs.

Supply Chain Optimization

Handling your supply chain and logistics challenges is one of the capabilities that sets HCI's team apart from other trade experts. Our experience in running our own operations, as well as those of our clients, translates into increased profits and decreased headaches throughout the system.


Success Story:
In serving Aramco (the world's largest oil company), Henderson Chemicals (known as HCI) developed and implemented systems of checks and controls that largely compensated for human error and substantially increased reliability. The resulting order return rate was below .007%, and on time deliveries were better than 95% versus the 60% industry norm.
Let HCI's expertise work for you in the following areas:

Cost Cutting and Supply Chain Streamlining - Competing in today's global markets means streamlining your international supply chain.

HCI will leverage the power of supply chain analytical tools, potentially cutting costs by 10%-25% and increasing gross margin by 30% to 100%. Let us tell you how.

At HCI, cost cutting is not purely an academic exercise but a practical application.

Cargo Management includes how you package, warehouse and ship your export products, as well as generating documentation and paperwork to track them.

HCI's logistics systems help you navigate the many available shipping options to maximize timely deliveries and minimize theft, loss and breakage.

Minimizing Tariff Barriers is often the difference between profit and loss in exporting. HCI selects the best points of entry and the most effective ways to ship and document a product to maximize your profits.

International Documentation can be an expensive nuisance for clients not familiar with exporting. Our Export Launch Program includes all the necessary marketing, legal and operational documents needed for your venture. Our clients routinely realize a considerable savings in legal fees by using HCI's documentation.

Simplification - HCI creates and simplifies all the up-to-date shipping and logistics documentation required, digitally and in hard-copy.

We systematically eliminate potential problem sources, then create simplified shipping checklists and procedures for your internal use.

Crisis and Risk Management - HCI is always on call to help you deal with theft, disturbances, storms and other logistics and operational problems.

HCI developed some of the first "door=to-door" logistics systems in Peru and Mexico, saving clients both significant costs and transit time, and virtually eliminating theft and handling damage.

We've helped many customers reduce costs and overhead without affecting performance. Let HCI apply this same level of initiative and problem solving ability to your export challenges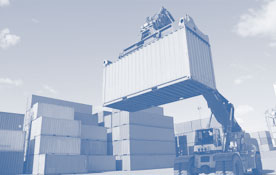 "On behalf of many, I thank you for invaluable insights and expert briefing. Your participation in our Central American Forum provided each attendant with an invaluable perspective. Indeed, your ability to convey not just the facts but also a real sense of the opportunities is rare. Many, many thanks on behalf of us all."

Cathleen A. Magennis, Secretary of Economic Development, Virginia